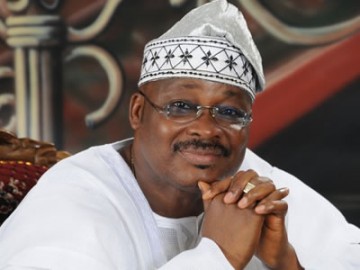 The Oyo State Governor, Abiola Ajimobi, has cleared the air over the raging controversy about a new education policy, which the labour union said was aimed at selling public schools.
In a no holds barred consultative forum, Governor Ajimobi said the government had no intention to involve private group and individuals in the management of public secondary schools.
He apologised to the people of Oyo State over the crisis which erupted as a result of various misconceptions, admitting that advertorial should not have preceded the forum.
The Governor reiterated that no school was for sale or transfer to any concern and called on residents to join hands with the government to salvage the education sector in the state.
Meanwhile, the Oyo State Chairman of the Nigeria Labour Congress (NLC), Waheed Olojede, insisted that there was no going back on the strike.
He stated that the union did not attend the consultative forum because they do not believe it was in the interest of the masses.
In his remarks, the Olubadan of Ibadan, Oba Saliu Adetunji, appealed to the people of the state to exercise patience with the government and support policies aimed at improving the standard of living.
Religious and traditional leaders at the forum, including the Alaafin of Oyo, Oba Lamidi Adeyemi, and Eleruwa of Eruwa, Oba Samuel Akinyele, also sued for peace among stakeholders.