FG approves N2.6 billion for printing of voters' cards
The Federal Executive Council (FEC) on Wednesday approved N2.6 billion for the printing of 40 million permanent voters' cards.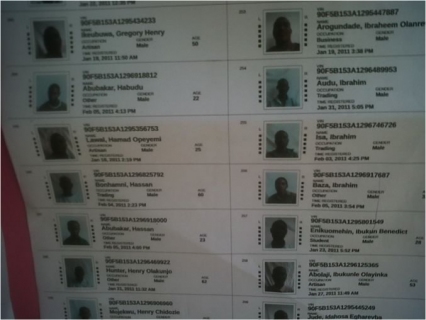 The 40 million voters' cards, which when issued will allow voters to participate in elections irrespective of their location in the country, are expected to be ready by November.
According to the government's calculations, the unit cost of the electronically enabled voters' cards is N65.00.
The printing contract for the new cards was awarded to ACT Technologies Limited.
The printing of 40 million Permanent voters' cards which is the first phase of the project is to replace the temporary cards issued to voters at the point of registration in 2011.
The Council meeting was presided over by the President, Goodluck Jonathan, who also directed all ministries, departments and agencies to list out their procurement needs for goods to be procured locally in this year's budget, in order to prepare local manufacturers on their demands.
Briefing state house correspondent, the Minister of Information Labaran Maku said the approval for the provision of those cards for the Independent National Electoral Commission (INEC) is to instil transparency in the electioneering process.
Mr Maku said that the move is in line with the governments' efforts in reducing electoral frauds and cases of multiple voting.
He said the process will continue in 2013 as an upgrade on the card printing process which will contain data of eligible voters in a micro-chip that will be accommodated in the card.