Military Releases Video Of Boko Haram Enclaves' Air Bombardment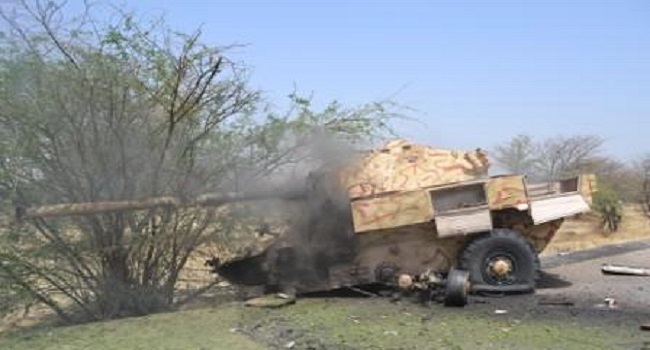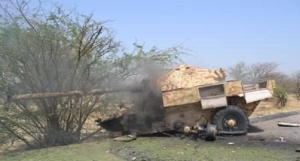 The military in Nigeria has released a video of air bombardment of the enclaves of the members of the Boko Haram terrorist group in the north-east, as it continues operations to reclaim areas under the control of the terrorists.
The video released on Monday showed people running in different directions and the aerial bombardment of a community believed to be the hideout of members of the sect.
Spokesman for the military, Major General Chris Olukolade, said the Air Force had stepped up air operations, having identified targets in Gwoza, Bama and Sambisa forest, preparatory to other phases of the mission.
He said: "The air strikes had been successful as they achieved the aims, hitting vital targets with required precision forcing the terrorists to scamper for safety".
Return Of Residents
Residents of communities in the area had fled the region, seeking refuge in neighbouring countries. Some are at displaced persons' camps in Abuja, the nation's capital and some other camps in some states in the north.
Some of the displaced persons in Abuja camp had expressed joy, over the military efforts to decimate the terrorists and reclaim the communities under their country, but they are afraid to return to their communities, saying the terrorists may return.
But Major General Olukolade said the troops were focusing on consolidation of the security of the area to pave way for return of residents.
On Sunday, a group campaigning for the rescue of the over 200 girls abducted on April 14 from their secondary school's dormitory in Chibok asked the military to substantiate the report of its victory in the ongoing multinational counter insurgency, with video footage that will authenticate such reports.
The Bring Back Our Girls campaigners told a news conference in Abuja on that conflicting reports and lack of evidence had often trailed the claims by the military.
The group said: "while we fully supports the efforts by the military and government's renewed commitment to decimate the insurgents through the Multinational Joint Task Force, there is the need to ensure that real progress is being made to bring back peace to the north-eastern part of Nigeria".
While the group lauded government's efforts, they raised issues such as the delay in commencing this offensive and the continued suggestion from some quarters that the kidnap of the girls and the campaign for their rescue were scams.