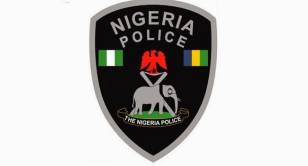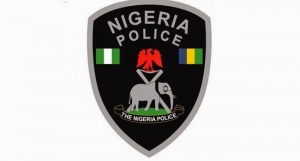 The State Commissioner of Police, Mr Hassan Karma, who attributed the success of the command to the support of the State Governor,Willie Obiano, said the police are on alert to ensure Anambra State is rid of any crime especially during this period of election.
As March 28 Presidential and National Assembly Election day approaches, the police in Anambra State have shown their readiness to curb crime in any form or shape to ensure violent free elections.
At the Headquarters of the Special Anti Robbery Squad, Awkuzu, in Oyi Local Government Area, Four suspected criminals met their Waterloo while 20 others were paraded for sundry violent crimes including kidnapping, armed robbery, car-snatching, and fake currency printing.
In a similar development, combined security forces including the Police, Army, DSS, Navy, NDLEA, and others embarked on a show of force with a road march ahead of tomorrow's election, appealing to all and sundry to be law abiding in the discharge of their civic duties.
Starting the road march from the 302 Artillery Regiment, Onitsha, the Commander, Colonel Mohammed Bello, said the essence of the show of force was to display total domination of the entire State by the security agency while the Commander, 14 Field Regiment, Lieutenant Sheriff Aremu, said nobody should think of disrupting the election at all.
The dead ones were suspected kidnappers who died in a shootout with the police during arrest. Several arms were also recovered from them.
Mr Karma, advised parents to put their ward on checks during this election period.
Anambra State Governor, Willie Obiano, commended the police and assured of continued commitment to the safety and security of the State.
The Commander said there is adequate manpower that would guarantee peaceful polls in Anambra as they have, according to Intelligence Report, deployed enough security forces to flash-point areas where violence is perceived to break out during the election.