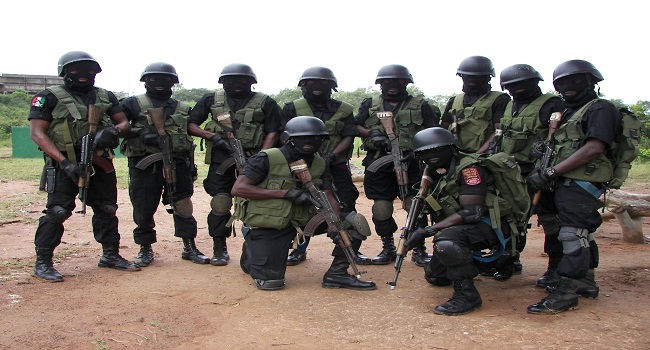 Troops of the Nigerian Air Force and that of the Navy have undergone training on regiment special operations and special boat service at the Regiment Training Centre Kaduna.
The training follows the re-emergence of militancy in Nigeria's Niger Delta region that has resulted in attacks on oil installations and the Boko Haram insurgency in the northeast.
In his address on Friday, the Air Officer Commanding Airforce Training Command, Kaduna, Air Vice Marshal Abiodun Balogun, said that the current upsurge in security challenges confronting Nigeria called for innovative and pragmatic approach of the military and other sister agencies to combat the situation.
He is confident that participants have been subjected to rigorous training that had prepared them for deployment for special operations such as rescuing of hijacked vessels on the high sea, protecting oil installations and conducting search and rescue operations whenever the need arises.
The exercise was aimed at improving the capacity of the soldiers to carry out special operations as required by emerging national security imperatives.
Part of the training include helicopter rappel which requires the graduating students to have a minimum of five jumps from a super puma helicopter, tower rappelling, ground school orientation among other courses.