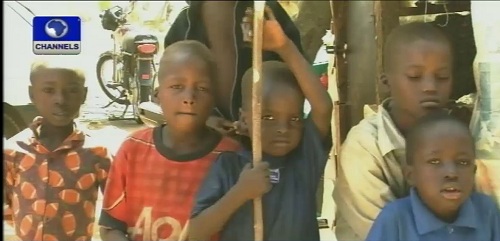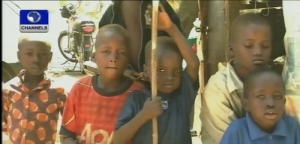 The European Union (EU) has announced a grant of $325 million, to support children who have been affected by the Boko Haram insurgency in Borno State.
Announcing the grant at a meeting in Abuja on Friday, the Head of the European Delegation in Nigeria, Mr Michel Arrion, said the one year support would provide psychological first aid services to 45,000 children in the state.
Mr Arrion observed that the psychological needs of the children was a vital component of the EU humanitarian support.
Several children in the nation's north-east have been affected by the over five years' insurgency that has claimed over 13,000 lives. While some have lost their parents to bomb blasts and attacks by members of the Boko Haram terrorist group others have been deprived access to education, after their schools were razed by the dissident group.
The Nigerian government had established a Safe School Initiative to provide a safe studying environment for children with adequate protection from terrorists' attacks.
The EU's grant would further deepen the government's efforts to cater for children in the region that that has witnessed less cases of terror attacks in the last two months.
Counter-terrorism efforts have increased against the Boko Haram sect after the oil-rich nation postponed its general elections on February 7. Nigerian troops, aided by troops from Chad, Niger and Cameroon, have reclaimed Yobe and Adamawa States from the terrorists and are making efforts to chase the dissidents out of their strong hold, Borno State.