Police Raid Abuja For Fleeing Boko Haram Terrorists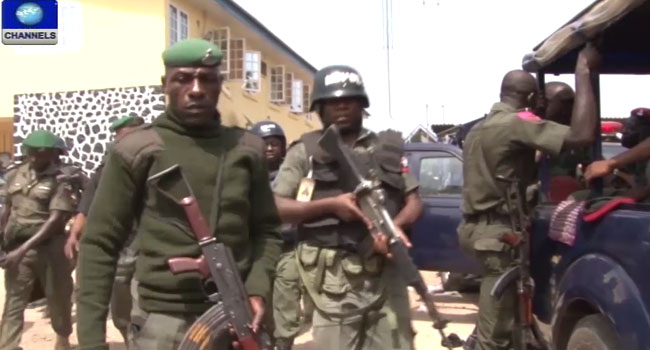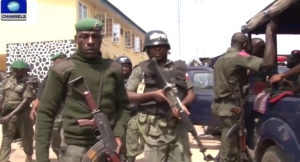 The Police Command in Abuja says it has begun raid operations to identify Boko Haram sect members that might have infiltrated the Federal Capital Territory.
The operations follow the dismantling of the insurgents' stronghold in Borno State, the Sambisa forest and the subsequent arrest of a suspected terrorist in the nation's capital.
Briefing journalists on the development, the FCT Commissioner of Police, Mr Muhammed Mustapha, explained that security operatives have already apprehended some of the suspects.
Mr Mustapha assured residents in the FCT of their safety, stressing that the Police were working with other security agencies in all their operations.
The Police on Tuesday, December 20, arrested a suspected Boko Haram member in Abuja.
The suspect reportedly confessed that more members of the sect have found their way into the nation's capital to seek refuge.
"As we are here, some elements of the Boko Haram, have always been with us… Definitely they will be all over Nigeria not only the FCT.
"We are conscious of that and we are doing raids and you are even aware that two or three of them were picked up, so it is a continuous process and our raiding is helping and we will continue to raid.
"The intelligence is there too. People should come out and give information.
"So as these people have been dislodged and they are coming, we will advise the general public to work with us. If you suspect any individual, if you suspect them to be people from those areas, please quietly give us this information," the FCT Commissioner said.